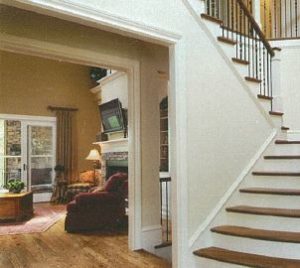 When planning a remodeling project for your home, be it kitchen, bathroom or the building on an addition to your home in the Pensacola area, choosing your remodeling contractor is the most important decision you will make. You need a dependable remodeler and designer that will transform your dream into a reality. Each home has a story and every homeowner has a vision and it's our goal to capture that vision in our planning and finished work.
With Jerry Morrell Construction & Remodelers, you'll have a team of dedicated professionals creating your vision and transforming your ideas into reality.
What Make Jerry Morrell Construction Home & Room Remodeling  Unique?
At Jerry Morrell Construction & Remodelers we understand that remodeling, a home addition, or a custom build can be an efficient and cost-effective way to create the home of your dreams. By creating a more efficient floor plan, your home can be transformed into a space that fits your specific lifestyle. With an emphasis on fresh, innovative design, and detail, your project is in great hands with our team. We establish clear lines of communication with you from the very beginning as we want your trust, and will go above and beyond to earn it.
Bathroom & Kitchen Remodeling
Our design experts will work with you to create a one-of-a-kind space in your Pensacola home you and your family can enjoy for many years to come.
Whole Home Remodeling
Whether your family has outgrown your living space or you've grown tired of your house's original design, whole-home remodeling is the perfect way to renew the love of your home! Jerry Morrell Construction of Pensacola will work with you to keep the features you like about your home while changing the things you don't.
Home Additions in Pensacola
Looking to expand your Pensacola home's living room? We will coordinate every detail to ensure a seamless integration of your existing home with the new addition.
Remodeling &  Additions in Pensacola, Florida
We constantly strive for excellence in every job we do. Contact Jerry Morrell Construction and remodel firm in Pensacola, Florida to request a consultation.